The curriculum of life is gaining experience for learning and growing.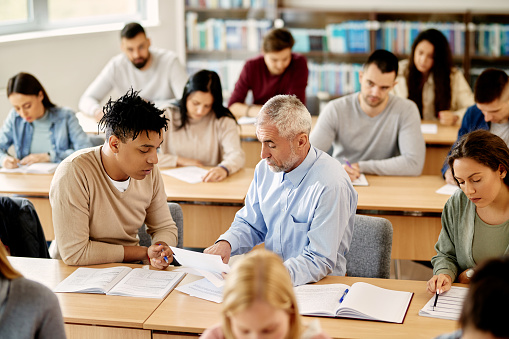 Do you remember when you were in first grade learning to count? First you learned to count to 100 by 1s and then by fives and tens, then how to count by twos to 40, and how to add and subtract two-digit numbers. Your learning opened up a new world for you.
You know where I'm going with this, right? Yes, we are all grown up and still in school. However, it's a totally different curriculum now. The lessons may not be so easy to identify, never mind learn, but here is a key we can use to keep us on the learning track.
Key: Are you smiling or frowning?
If you're smiling, you're feeling happy; you've accomplished a goal, you've solved a problem, you're engaged in an activity you love, you're with people you love. These are activities that feed your soul and that you're going to keep doing and expanding upon.
If you're frowning, you're not liking the situation you are in. It's a problem, maybe a familiar problem – one that occurs over and over again. Or maybe it's a one-time challenge. It doesn't matter. It's not the problem that's the problem, it's the way we look at it that's the problem.
What if you could find a way to see the problem differently? What if you could see it as an experience from which you could benefit? Would that motivate you to find a way to resolve it? It doesn't matter how big or small the problem is. As you allow yourself to recognize it, you will find the help you need to learn from it.
I remember when I first learned that I attract all my experiences, the good and the bad. It was a shock to think that I actually attracted the bad ones. This made sense to me when I learned more about energy, and I figured out that since I had attracted challenging experiences, I somehow had the ability to resolve them. This was the first step in many a healing process for me.
I do not mean to trivialize serious or traumatic experiences that demoralize us. These are problems that we need help with, and we need to get help as soon as possible. As you own these experiences and learn from them, as you are able to release judgment of yourself and others, as you are able to love yourself unconditionally through your healing process, the quality of your life will change and you will no longer attract those experiences.
So, we learn that life on planet earth is not for sissies. Fortunately, life is full of reasons to smile. If you make sure you have a reason to smile at least once a day, you will gradually create a life you can love.
Live your purpose, love your life.